SHOW INFORMATION
THE COFFEE EXPO VIETNAM 2017
Dates:
June 1 – 3, 2017
Venue:
SECC (Saigon Exhibition Convention Center)
Ho Chi Minh City, Vietnam
Organized by Coex & VICOFA (Vietnam Coffee and Cocoa Association)
EXHIBITOR PROFILE
Premium Coffee & Tea: Green Beans, Roasted Beans, Capsule Coffee, Instant  Coffee, Tea, Beverage
Ingredients: Syrup, Sauce, Powder, Smoothie, Puree
Coffee & Tea Related Products: Home Cafe Products, Teaware, Small Appliance, Interior Tools
Machinery & Facilities: Coffee Machine, Related Machinery, Facilities
Desserts: Bakery, Ice-cream, Chocolate, Cheese
Education & Consulting: Related Media, Education Center, Consulting
BUYER PROFILE
Coffee/Dessert related business operator
Multinational wholesale/retail businesses
Importers, exporters and trading companies
Preliminary founders, store owners, investors and occupants
Barista/Patissier
Coffee shop/ franchise owner
CONCURRENT EVENTS
EVENT
LINK
Vietnam Super Barista Championship
See More!
1:1 Biz-Matching Program
See More!
Brand-new Product Showcase
See More!
Marketing Stage
(Brand-new product briefing, Business Briefing)
See More!
One-Day Class
See More!
THE ORGANIZERS
Coffee Expo Vietnam is organized by Coex Co., Ltd. Coex has over thirty years of experience in the domestic and international exhibition industry and a repertoire of over twenty five large-scale exhibitions organized in-house each year. Coex's unrivalled expertise and international networks make our exhibitions a must-attend for any globally minded business looking to expand overseas.
For more information about Coex, please visit the website (www.coex.co.kr/en)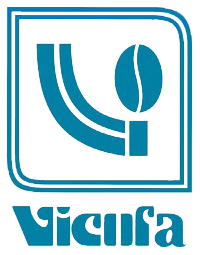 Vietnam Coffee – Cocoa Association (VICOFA) was established in accordance with the Resolution of the General meeting among its founder members on January 04, 1990, and recognized in the Decision No. 28/KTDN-TCCB dated January 22nd, 1990 by the Ministry of Foreign Economic Relations, which is currently known as the Ministry of Trade and Industry.
Currently, VICOFA has over 100 members consisting of enterprises, companies, firms for producing, processing, purchasing and exporting coffee and cocoa, research centers and institutes all over Vietnam from the North to the South for both Arabicas and Robustas.